If you, or someone you know, is 25 years or under, you can get free tickets to Soulpepper productions with our Free 25 & Under program! Join and get access to free tickets to Soulpepper programming and exclusive enrichment opportunities, artistic workshops, and backstage tours (when we're back in the building) – all at no cost!
Big, bold, transformational initiatives like the Free 25 & Under program has been made possible through the support of SunLife, and we hope that you will all join us.
DRAW ME CLOSE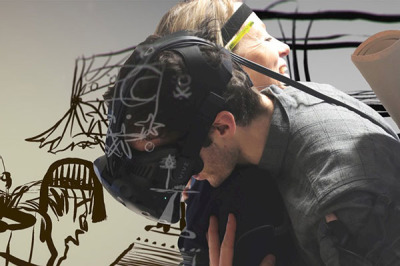 co-presented with the NFB
After captivating imaginations around the globe, this pioneering work makes its Canadian Premiere.
Draw Me Close blurs the worlds of live performance, virtual reality, and animation to create a vivid memoir about the relationship between a mother and her son charting twenty-five years of love, learning, and loss. Weaving theatrical storytelling with cutting-edge technology, the performance allows the audience member to take the part of the protagonist, Jordan, inside a live, animated world.
A Note About Your Experience:
Free 25 & Under tickets can be booked for the final performance of each evening beginning at 9:35PM.
The Draw Me Close experience is divided into two parts - the VR experience (approx. 30 minutes) and watching the patron after you experience the VR world. As this is the last slot of the evening the second half of the experience (watching the next patron) will not be available for tickets booked through the Free 25 & Under program at this time.
If the Free 25 & Under tickets do not appear please use promo code FREE25
FREE 25 & UNDER TICKETS
---
The Free 25 & Under program is supported by Sun Life