If you, or someone you know, is 25 years or under, you can get free tickets to Soulpepper productions with our Free 25 & Under program! Join and get access to free tickets to Soulpepper programming and exclusive enrichment opportunities, artistic workshops, and backstage tours and social gatherings – all at no cost!
Free 25 & Under Tickets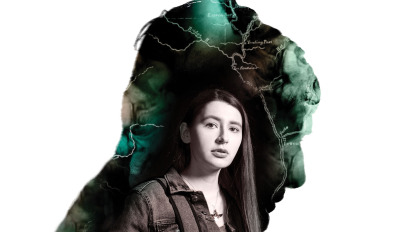 A place in the heart where a father and daughter meet.
Where the Blood Mixes takes us to the place where the rivers meet, to the heart of a family. After decades apart, Christine returns to her First Nations community to reconnect with her father. Her return provokes his memories of the Residential School system and together they must confront that legacy and its effect on their family. With beautiful heart and great humour, this is a celebration of resilience and the healing power of stories.
If the Free 25 & Under tickets do not appear please use promo code FREE25
---
HOW IT WORKS
Tickets must be booked online. They will be available for purchase beginning at 8:00 AM until 60 minutes before the performance.
Limit of 2 tickets per production. Participants can bring a guest of any age.
Tickets are subject to availability.
If you need to cancel your tickets you must do so by phoning the Box Office at 416.866.8666 x1 at least an hour before the performance.
Your tickets must be picked up by you, in person at the Will Call Desk at least 30 minutes before the performance.
Valid photo identification with your date of birth must be presented at pick up.
Tickets may be forfeited if not picked up at least 30 minutes before the performance from the Will Call Desk (located in the lobby of the Young Centre for the Performing Arts).
Not all productions are suitable for all ages. Please read show warnings and age recommendations. If you have questions, please call the Box Office.
Big, bold, transformational initiatives like the Free 25 & Under program has been made possible through the support of SunLife, and we hope that you will all join us.
---
The Free 25 & Under program is supported by Sun Life