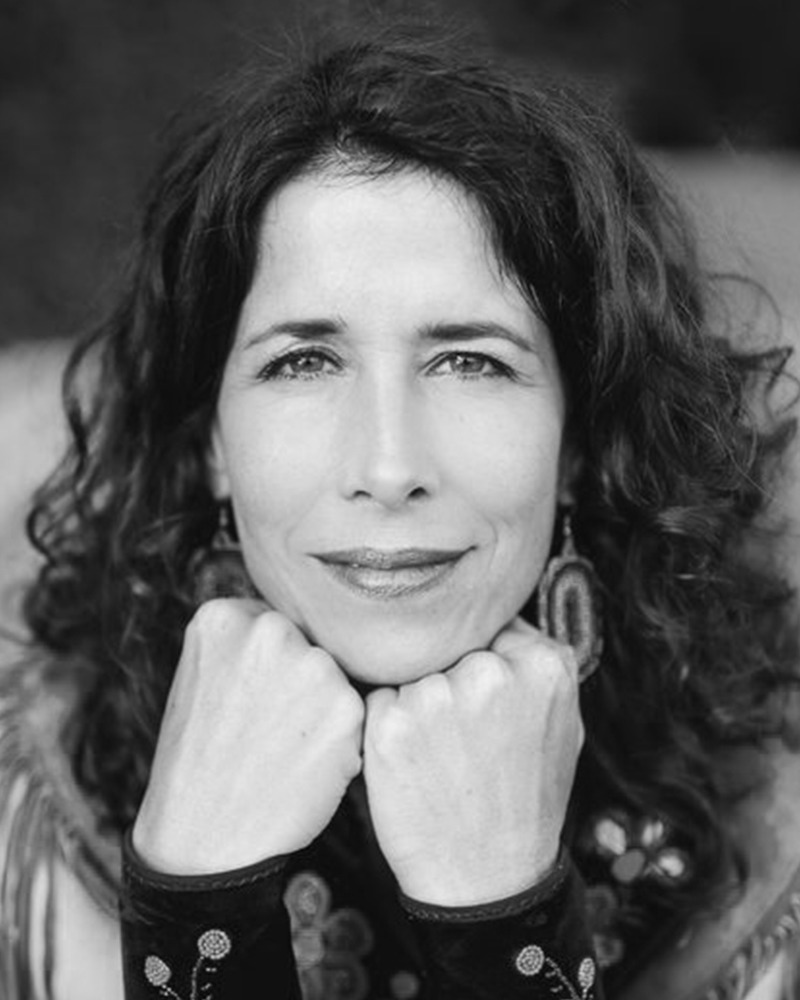 ANDREA MENARD
---
Andrea Menard is an accomplished Métis singer/songwriter, actor, speaker, trainer, retreat host, and the founder of the Sacred Feminine Learning Lodge. She is an Expert in Feminine Leadership and trains individuals to "Lead Like a Goddess." An advocate for rematriation and reconciliation, Andrea helps women, men and all-gendered people to name, reclaim and embody the qualities of the Sacred Feminine.
One of the stars of the Netflix series, Blackstone, Andrea is a five-time Gemini-nominated actress, a 15-time music award winner, and her TEDx Talk called "Silent No More" has reached over 125,000 views. She has released 4 award-winning albums, a symphony show, 2 television programs, and has performed for Royalty, Prime Ministers, Governor-Generals, residential school Survivors, families of the missing and murdered Indigenous Women, and even sang her song "Peace" to the world's NATO Generals.
Born in Manitoba, Andrea is a proud member of the Metis Nation of Canada. She carries the name Skooteah Equahh, which means Fire Woman in Anishinaabe and the Cree name Notigwew Yutin, which means Grandmother Wind. These names deeply inform Andrea's Goddess work.