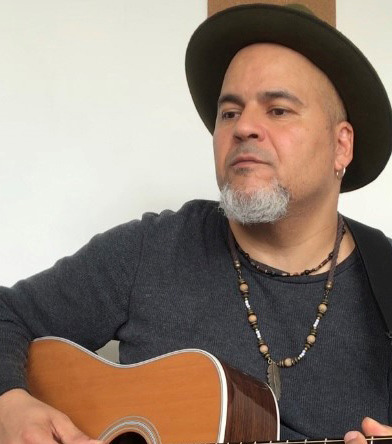 Brooke Blackburn
Featured Performer
---
Brooke Blackburn, the primary composer & guitar player of the Juno nominated, Toronto based Soul Blues band, "Blackburn", and leader of The Bentley Collective.
Performing over thirty years as a Canadian musician, Brooke has accumulated a vast repertoire of original compositions. His solo album, Songs, consists of blues/groove songs & ballads that incorporate various styles and compositional methods acquired throughout his unwavering career. Concentrating on branching out in the music business Brooke has ventured into performing in more theatre productions.
Starting with the Nina Project at Soulpepper theatre continuing on to Riverboat/Soulpepper, Home for the holidays / Aquarius theatre etc. Brooke has inherited a writing style that is rooted in his black Canadian tradition. Looking at expanding more into the music business Brooke is planning on writing some theatre productions in the near future.