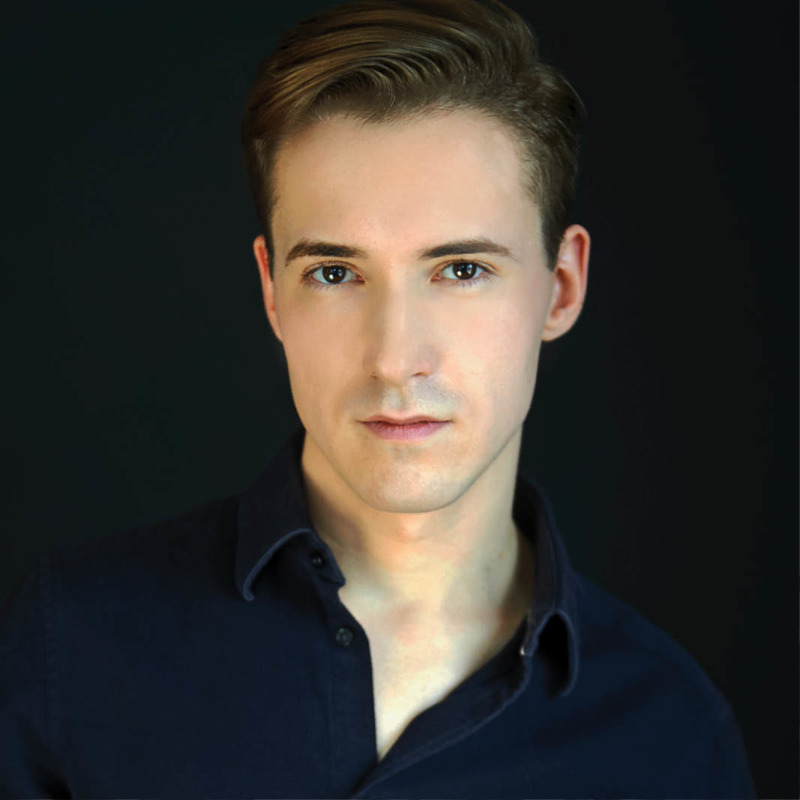 DANIEL KRMPOTIC
Academy Member
---
"Ensemble creation is something I would love to study and to be a part of. To be further pushed out of my comfort zone, unapologetically dismantle the ugliness of the past so that I can further assist in presenting a better tomorrow. Truthfully, Soulpepper feels like the leader of that tomorrow. Taking responsibility for its past and spearheading the future. Pushing the work to its limits in bold ways with fresh, new voices".
"I am beyond thrilled to learn from and be challenged by the wonderful team at the Soulpepper Academy and to create new friendships with my fellow classmates. I hope to gain a newfound understanding of my role within the theatrical landscape and it's future."
Born in Hamilton, ON, Daniel spent the majority of his childhood in Sarajevo, Bosnia & Zadar, Croatia.
After returning to Canada to complete his secondary education, Daniel graduated with a B.F.A Performance Acting degree from Ryerson University.
Following this, he was accepted into the Stratford Festival's Birmingham Conservatory for Classical Theatre, a two-year professional training program aimed at preparing actors for the demands of classical text & Shakespearean drama.
During his training, Daniel had the opportunity to train with many wonderful Canadian instructors; as well as Kristin Linklater at the Linklater Voice Centre in Orkney, Scotland.
Upon completion, Daniel starred in The Festival's 2019 productions of Othello, The Merry Wives of Windsor and The Front Page. He was set to star in The Festival's 2020 season as the Marquis of Dorset in Richard III, as well as appear in Hamlet 9-1-1 and understudy in Three Tall Women.
Most recently, Daniel is excited to premiere in his first feature length film - Albatross.