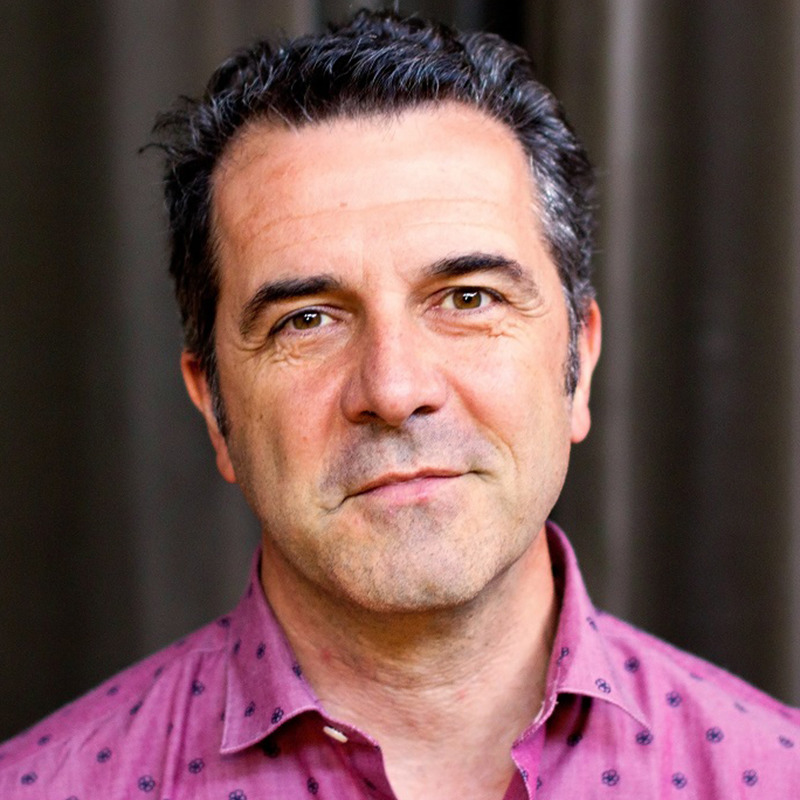 GUILLERMO VERDECCHIA
Director of Play Development, Academy Faculty
---
Guillermo Verdecchia was born in Buenos Aires, Argentina.
SOULPEPPER 2023: Co-Director English. Dramaturg: The Seagull.
FOR SOULPEPPER: Fronteras Americanas; Animal Farm; Of Human Bondage (dramaturg); Queen Goneril (Dramaturg); The Parliament of the Birds (playwright; Around the World in 80 plays) Other Theatre: King Gilgamesh and The Man of the Wild (dramaturg: Jungle Theatre); The Jungle (director: Tarragon Theatre); The Orchard (dramaturg: Shaw Festival); The Art of Building a Bunker (co-creator: Quiptake/Factory Theatre)
Other: A recipient of the Governor-General's Award for Drama for his play Fronteras Americanas., his newest play. Feast, will premiere in the fall of 2023. He is the Jury Chair of the Siminovitch Prize in Theatre. He teaches at the University of Toronto.