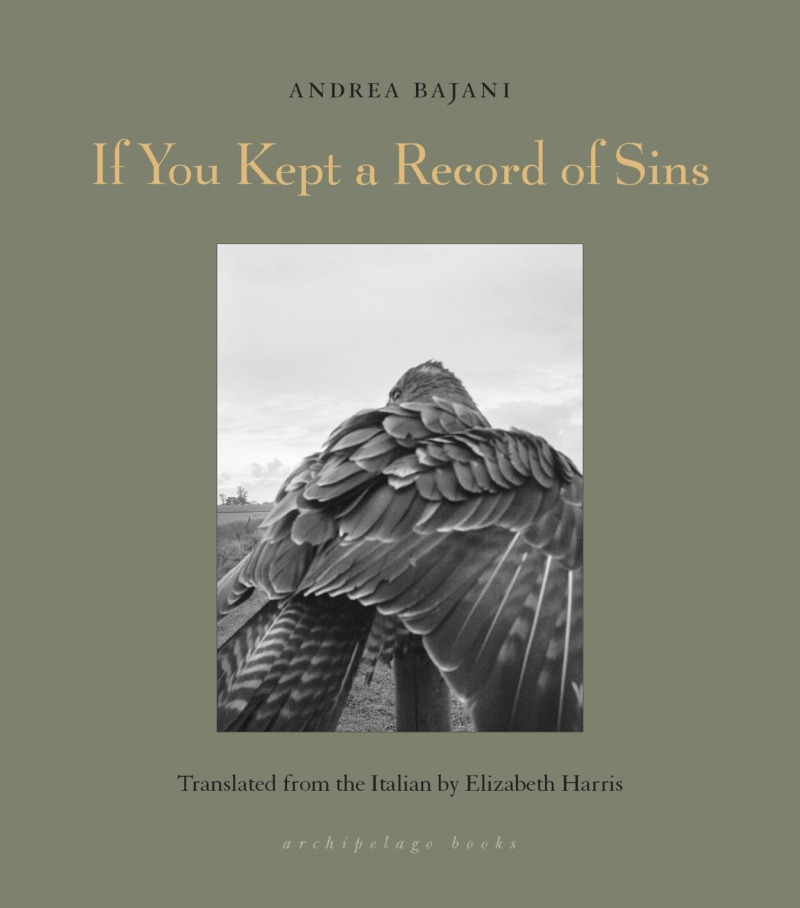 If You Kept a Record of Sins
By Andrea Bajani (translated by Elizabeth Harris)
---
If You Kept a Record of Sins records the indelible marks a mother leaves on her son after she abandons their home in Italy for a business she's building in Romania. Now a young man, Lorenzo travels to Romania for his mother's funeral and reflects on the strangeness of today's Europe, which masks itself as a beacon of Western civilization while iniquity and exploitation run rampant. With elliptical, piercing prose, Bajani tells a story of abandonment and initiation, of sentimental education and shattered illusions, of unconditional love.
Published by Archipelago Books:
Available at: Another Story Bookshop. Please consider supporting your local book store.