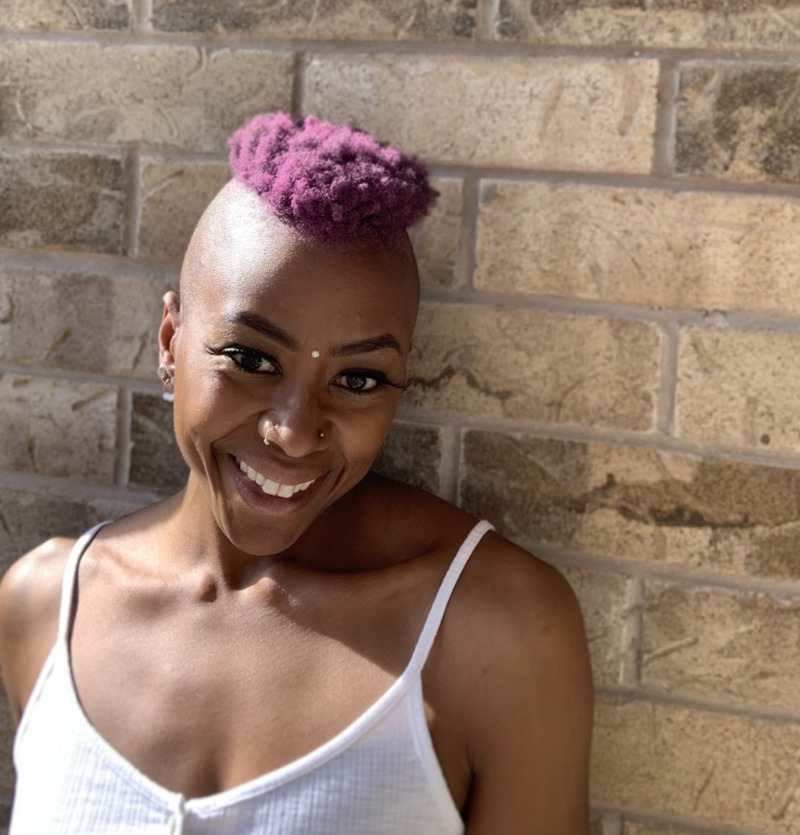 Jaz "Fairy J" Simone
---
Jaz 'Fairy J' Simone, formerly known as Jasmyn Fyffe, is a Barbadian-Canadian multi hyphenate artist based in Toronto ON. She started her career in 2007 and for the past 15 years has been building her career as a performance artist, choreographer, movement director, dancer, singer/musician, outside eye/creative mentor, group facilitator and more recently, handmade skincare small business owner.



Jaz 'Fairy J' has created over 30 original dance works, presented in Toronto, Montreal, North Bay, Brooklyn NY, Pittsburgh, Seattle, Berlin, Birmingham UK and Sinop, Turkey. Her choreography has been commissioned by Toronto Dance Theatre, Art Gallery of Ontario, The School of Toronto Dance Theatre, Cawthra Park Secondary School, Dance Immersion, Etobicoke School of the Arts and the Guelph Contemporary Dance Festival.



She made her debut as a movement director and choreographer for theatre in 2011, working under the direction of Philip Akin and Obsidian Theatre. In 2017 she worked with Soulpepper Theatre as the Co-Choreographer for "For Coloured Girls" under the direction of Djanet Sears. In 2019 she had the opportunity to work under the direction of Mumbi Tindyebwa as the Movement Director (MD) for "The Brother's Size" and she made her return to the theatre post pandemic, working with Mumbi again as the MD of "Is GOD Is"(2022) through Obsidian Theatre, Canadian Stage and Necessary Angel Theatre.



This past summer was jam packed for Jaz. She made her debut with Stratford Festival as the Choreographer for "Death and the King's Horseman" under the direction of Tawiah BenEben Mfoafo-M'Carthy. In addition, she also made her debut at the Shaw Festival as the MD for Just to Get Married directed by Severn Thompson. She was the co-choreographer for Bahia Watson & Liza Paul MASHUP pon di road and her solo "open light" was presented by the Yensa Dance Festival created by Lua Shayenne Dance Company.



This Fall she premiered her interactive art experience titled "The Reception" at Nuit Blanche. Jaz is delighted and honoured to be a part of the creative team for Da Kink as the choreographer for the 20th year anniversary.