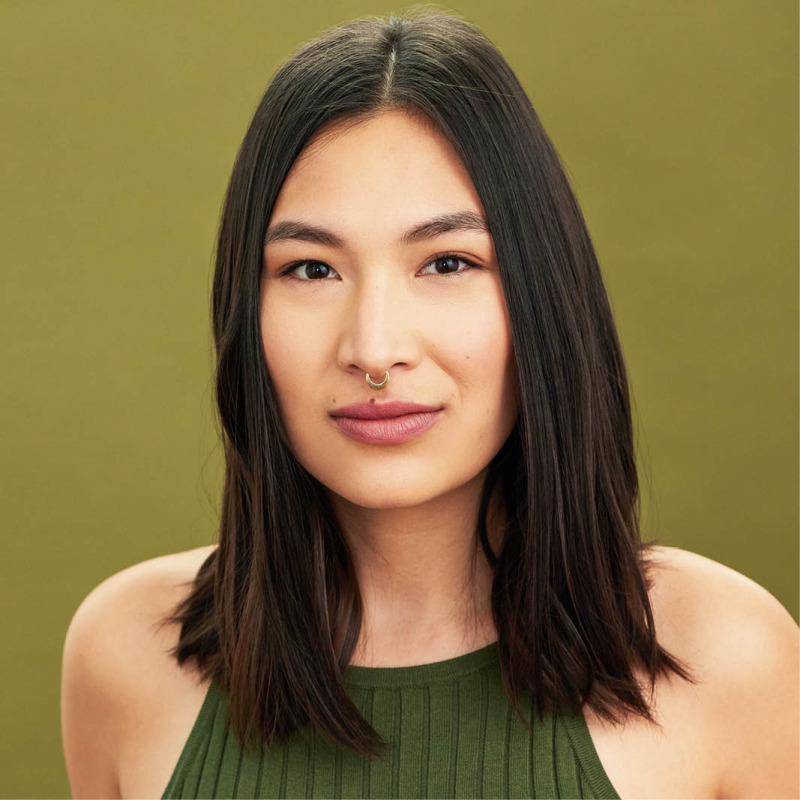 LIZ DER
Academy Member
---
"I want to push my questioning further: to interrogate what ritual means and looks like today. I want to explore how these traditions have had the power to wound and reject me. I also to reclaim their power to heal and consolidate. I need to find ways to honour and connect with my ancestors, both in blood and in spirit, as I am and as I will be".
"I am most excited to broaden my storytelling approaches and skillset in learning from an incredible and diverse cast of teachers and fellow attendees. I hope to come away with an increased confidence in my artistic voice and process and a robust practice to back it up."
Liz is a mixed-race performer and theater maker. She was born in Women's College Hospital with her twin brother in 1994 and has called Toronto home ever since. She graduated from the University of Toronto with Honors, earning a Bachelor of Arts in Drama and History in June 2017. Liz is particularly interested in how theatre can be used to unpack personal and cultural complexities of identity and belonging. She is grateful to her Ying Ying, Granny, Mum, and Sister for their wisdom, tenacity, and stories. She thinks her Ya Ya, Granddad, Dad, and Brother are pretty great, too. Liz is beyond thrilled to be a part of Soulpepper's 2021 Academy and can't wait to get to work.
Past performance credits include: Mi Casa de Incienso (Soulpepper Queer Youth Cabaret), meintras tanto // 缺口(Rhubarb Festival), All's Well That Ends Well (Dauntless City Theatre), Shadow Girls (Pencil Kit Productions), and Crave (Pure Carbon Theatre).