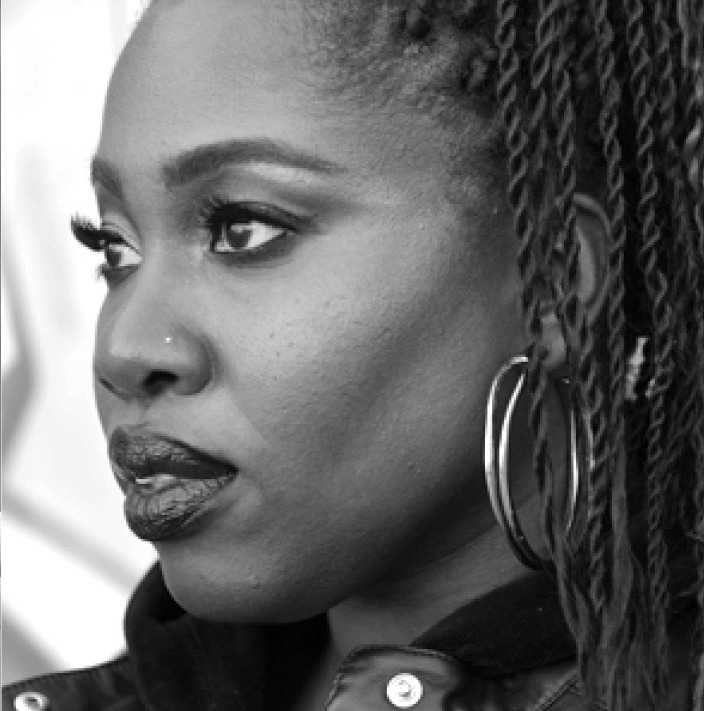 MOTION
---
MOTION is a screenwriter, playwright, poet and emcee. Her work has been featured across Canada, the U.S, Caribbean, Europe and Africa. She is a writer and Executive Story Editor on TV series Coroner (CBC/CW) and co-writer of the feature Akilla's Escape, directed by Charles Officer (2020). She is an alumna of the Canadian Film Centre, writer of Oraltorio: A Theatrical Mixtape, author of Motion in Poetry (Women's Press) and Course Director of Griots to Emcees: Culture, Performance & Spoken Word at York University.
---
Born and raised in Toronto, ON.
SOULPEPPER 2018: Oraltorio: A Theatrical Mixtape.
FOR SOULPEPPER: Waves Festival.
OTHER THEATRE: Oraltorio (Riser Project/Theatre Centre); Living the Black Body (Black Lives Black Words/ Rhubarb Festival); 50in50 (Billie Holiday Theatre); Aneemah's Spot (Summerworks/MotionLive /TD Then &amp; Now); Motherland</em> (IFT/BAND); Nightmare Dream (IFT/Obsidian/Newface); Dancing to a White Boy Song (IFT/Newface/Summerworks).
FILM & TELEVISION: Coroner (CBC); A Man's Story (Arrioja Films/Bravofact).
OTHER: ReelWorld Award for Best Short Film; SummerWorks Award; Playwright of Dora-nominated Nightmare Dream and Oraltorio; Artistic Residencies: Canadian Film Centre, Obsidian Theatre, Factory Theatre, Banff Playwright's Lab, CaribbeanTales.