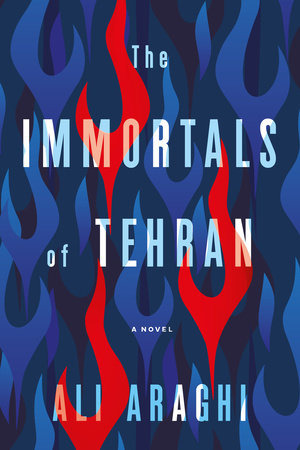 The Immortals of Tehran
By Ali Araghi
---
As a child living in his family's apple orchard, Ahmad Torkash-Vand treasures his great-great-great-great grandfather's every mesmerizing word. On the day of his father's death, Ahmad listens closely as the seemingly immortal elder tells him the tale of a centuries-old family curse, and the boy's own fated role in the story.
Ahmad grows up to suspect that something must be interfering with his family, as he struggles to hold them together through decades of famine, loss, and political turmoil in Iran.
Exploring the brutality of history while conjuring the astonishment of magical realism, The Immortals of Tehran is a novel about the incantatory power of words and the revolutionary sparks of love, family, and poetry--set against the indifferent, relentless march of time.
Published by Penguin Random House Canada.
Available at: Another Story Bookshop. Please consider supporting your local book store.