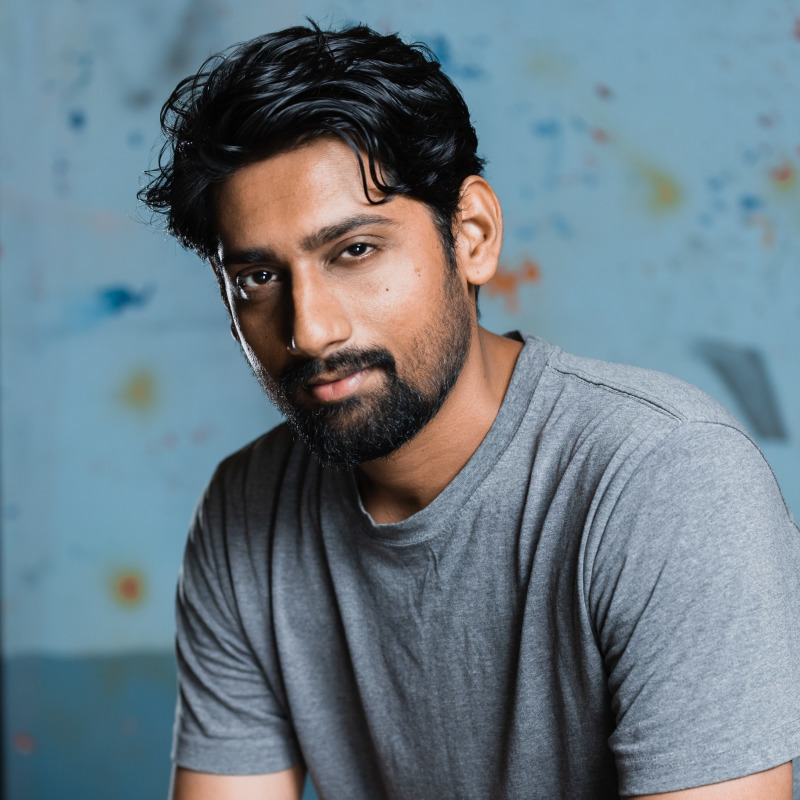 VARUN GURU
Academy Artist
---
I feel grateful and am most excited to start this journey at the Academy, and look forward to jumping into the rhythm of learning, creating and sharing with my fellow members and director. I hope to gain confidence in my artistic vision, and create and perform with conviction.
---
Varun Guru is an actor-composer-voice actor born in Chennai and raised in New Delhi, India and currently based out of Toronto GTA, Ontario. He's passionate about telling and being a part of compelling stories about experiences of immigrants and people of color, culture and decolonization, climate change, and science fiction.
He has a strong voice acting experience of over 18 years, which allowed him to gain a deep understanding into the nuances of speech and expressions, and also allowed him to pick up accents and rhythm with ease.
Varun is also an experienced music composer, and has undertaken training in Indian and Western Classical Music, whose influences are found in his compositions. He's proficient in Music Production and Sound Editing, Video Editing and musical instruments.
He is currently represented by Ciel Crosby at Sky Talent Group. He lives and works in the Dish with One Spoon territory.