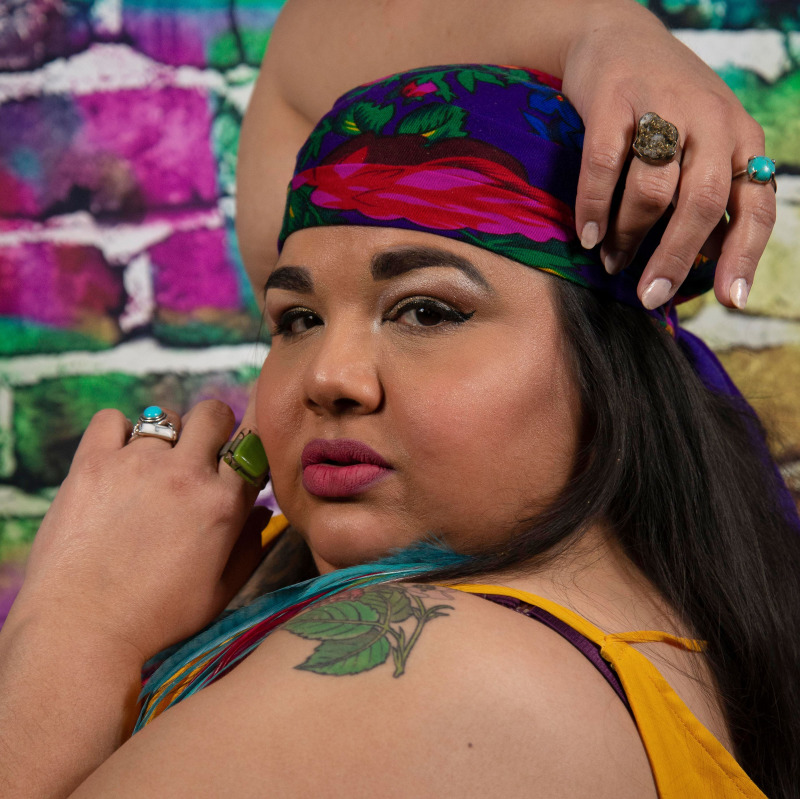 YOLANDA BONNELL
---
Yolanda Bonnell is a 2 Spirit Anishinaabe-Ojibwe/South Asian performer, playwright and multidisciplinary creator/educator. From Fort William First Nation, ON, her arts practice is now based in Tkarón:to.
SOULPEPPER 2022: Kamloopa
OTHER THEATRE: Two Odysseys: Pimooteewin/ Gállábártnit (Signal Theatre/Soundstreams – Dora nominated), The Unnatural and Accidental Women (National Arts Centre Indigenous Theatre), Kamloopa (Western Canada Theatre/Persephone Theatre/Gordon Tootoosis Nīkānīwin Theatre)
OTHER: Yolanda is Co-artistic leader of manidoons collective, that she runs with Michif (Métis) artist, Cole Alvis. Her four-time Dora nominated solo show bug was shortlisted for a Governor General Literary Award.