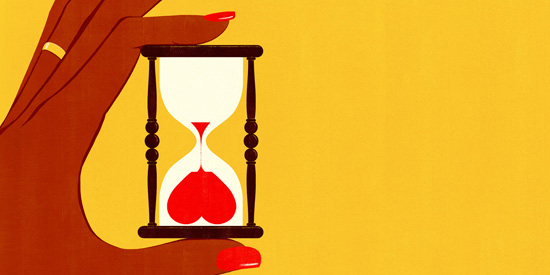 Artist Experience: Darragh Parsons' take on Pinter
Watching a Pinter work is a mental workout… try stage managing two Pinter productions at Soulpepper, with two very different approaches.
Darragh Parsons is a legendary Toronto Stage Manager, well known for her exceptional baked goods. She's been working with the company for nearly 10 years on some of our celebrated works including Ma Rainey's Black Bottom, for colored girls…, Of Human Bondage, and on major works in the community like The Phantom of the Opera (Pantages Theatre) and two national tours of Cats. Read more to get Darragh's take on a Pinter play like Betrayal, on stage now!
---
A stage manager pulls the technical elements together from all designs and direction over the rehearsal period, in what we lovingly call Tech week, and puts it all in book called the prompt script. That book is gold in the end but it all goes through the wringer before it gets to the shiny final copy.
Pinter exposes character flaws through humor, rhythm, absurd situations and simplicity. But be aware, his words are a mechanism, so don't look for truth or meaning in them. There is rarely a connection between the characters and how they all pretend they are communicating. Anxiety is at the root of it all—no one feels comfortable, and their memories are flawed. All of the characters work for control because it is easier to control than connect. The actors have to read between the lines, between the words and for God's sake never pause unless indicated! There are 130 pauses in Betrayal. Silence is not an actor forgetting a line, it is scripted.  In fact, there are 16 scripted silences in Betrayal.
Working in reverse time is a challenge. We are telling the story but the audience always knows more than the character. Navigating what the character knows makes discussions become entangled. Robert knows this. Robert thinks Jerry knows this. Jerry doesn't know what Robert knows. Emma doesn't know that Robert knows and Emma doesn't tell Jerry that Robert knows or what she knows. Jerry lives in fear of Judith knowing and of Robert knowing. Jerry knows very little of anything really. Robert says this but is that a lie or the truth?. No one really knows what and who—those are the questions in Pinter.
For a 75 minute play that appears to be a bunch of superficial conversations in a story of people having affairs it will make you think, laugh, and applaud. Betrayal by Harold Pinter runs until September 22, 2019.