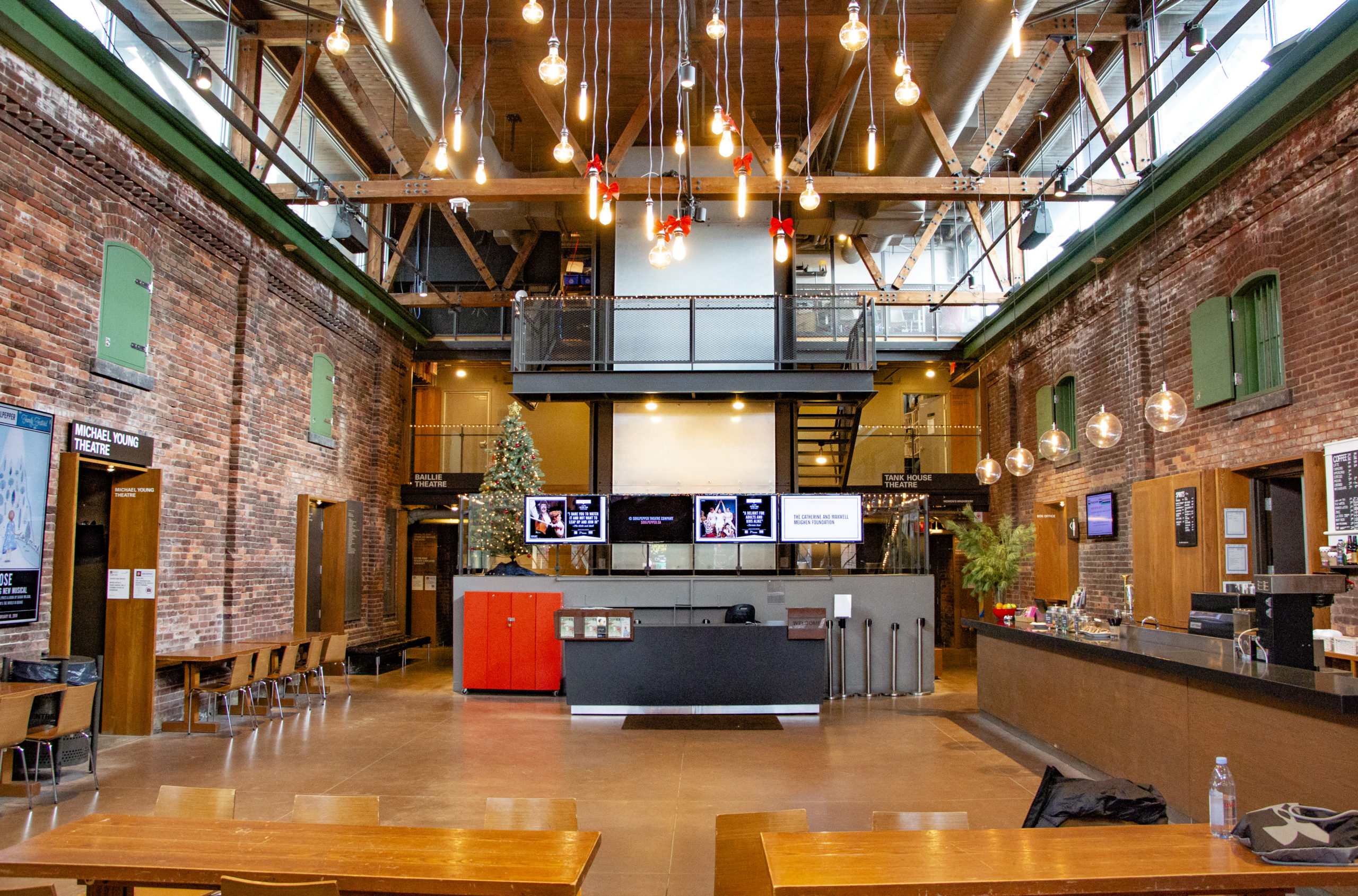 Accessibility at Soulpepper: Theatre for All
Want to learn more about Soulpepper's initiatives to increase accessibility at the Young Centre and welcome new patrons into our space and at our productions?
Katherine Beaulieu Soulpepper and the Young Centre's Patron Services Assistant Manager recently attended the Tessitura Learning and Community Conference in Chicago as a featured presenter to discuss Accessible and Inclusive Programming with representatives from the Canadian Museum for Human Rights in Winnipeg, and Roundabout Theatre Company in New York. She sat down to share with us a bit about the work she is doing to make Soulpepper a theatre for everyone.  
At the TLCC Katherine presented on what Soulpepper and the Young Centre for the Performing Arts have been doing in just this last year improve our programming for audiences with various access needs, and how to welcome these new audiences into our space. Soulpepper's main initiatives have been ASL interpreted performances, Relaxed Performances, and most recently Audio Described performances, as well as forming an interdepartmental Access Team to establish and evaluate Soulpepper's continued efforts.
Many theatre goers know typically how ASL interpreted performances work – where one or two interpreters stand at the front of the stage and sign the dialogue of the show – but Katherine was surprised to learn that a 'Relaxed Performance' isn't as common of a term as she thought. Some people know this type of performance as 'sensory friendly', but over half the room wasn't familiar with the concept at all.
Katherine shared the considerations Soulpepper and the Young Centre make to welcome patrons to a Relaxed Performance, this includes before the show has even begun, involving patrons trip to the theatre and getting into the building as well as changes made for the performance. Some examples of changes made to a Relaxed Performance include:
Change the light flicker and chimes in the Atrium to indicate performances are starting soon.
Allow for movement, noise, and silent use of devices in the theatre while the performance is happening.
Offer in and out access to the theatre throughout the performance.
Set house lights to 30% and keep sound below 90 decibels.
Offer a Quiet Room room, a sensory friendly space with a live feed to the performance on a TV.
Provide fact sheets to explain and prepare for the production.
A fact sheet offers guests of the performance detailed notes about what to expect during the specific show they are attending. These notes describe everything from jarring lighting changes, to loud noises, and even establishing trust with characters before the production begins. Soulpepper's communications team sits down with the Director to go over each and every element of the production to make sure patrons are well informed ahead of their show.  Katherine was busy sharing Soulpepper's fact sheets and visual guide which were extremely well received during the TLCC presentation!
Now that you know more about Relaxed Performances, consider joining us at the next ones. There will be relaxed performances for Betrayal on September 15 at 2:00PM and for Peter Pan on December 19  at 11:00AM and December 22  at 1:00PM.
Stay tuned for exciting news about relaxed performances in Soulpepper's upcoming season announcement!
Written by: Milusha Copas