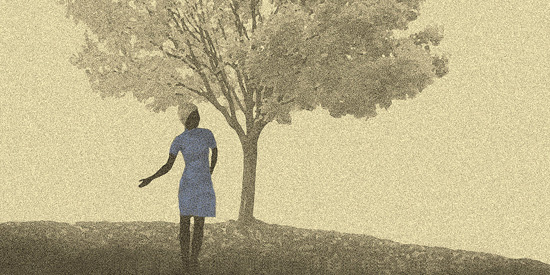 Artist Experience: Judith Thompson on Her Newest Collaborative Piece Welcome To My Underworld
Soulpepper is excited to be partnering with RARE Theatre Company for a fifth time. Performances of this brand new play, Welcome To My Underworld begin May 8.  Judith Thompson directs and dramaturges this new play, working with texts from nine diverse playwrights. We asked two time Governor General award-winner Judith Thompson to share a bit about the upcoming production.
---
Can you describe the process of working with 9 playwrights and bringing their individual pieces together into one play.
It has been one of the greatest joys of my 35 year career in the theatre to collaborate with nine brilliant and unique emerging playwrights. Most of the playwrights bring a wealth of experience to the project as theatre-makers, but for Welcome to my Underworld I have asked them to focus only on their writing.  Writing means ideas, it means reinventing what a play is, it means bringing shifting meanings of identity and language to the stage. Writing is a form of archeology,  a creative documentation of a particular time in our history. Each of these short plays is a calling card from its playwright, and I look forward to seeing all nine of them flower into full length masterpieces.
What excites you about the text(s) and the show?
As a director and dramaturge I am excited by the challenge of weaving nine very different plays into one plausible and exciting journey. Working together we have found striking commonalities between the plays, and these become the golden threads which tie the pieces together as if it were always meant to be.  I am thrilled to have Olivia Shortt compose and perform original music for the piece, and the great Monica Dottor responding to both the text and the music and creating another choreographic masterwork.
Can you share anything about your approach or your vision of the piece?
I plan to create a riveting, joyous, and authentic piece of theatre with the extraordinary texts of each of the writers and the centre. A country is defined in no small part by its artists and its writers. When the play is over, the text remains, and tells us who we are underneath the surface. Canada is not maple syrup and Mounties and intolerable cold. Canada is a complex, multi-faceted country with a population far too diverse to be pigeon-holed. Welcome to My Underworld is a warm introduction to nine of our best new writers.
---
ODSP Accessible Tickets are available for $25 for all performances. Ontario Disability Support Program (ODSP) ID required at ticket pick-up.
 Live ASL interpretation is provided on the Saturday, May 25 (8:00 PM) performance. Live Audio Description for the visually impaired is provided on the Saturday, May 18 (2:00 PM) performance.