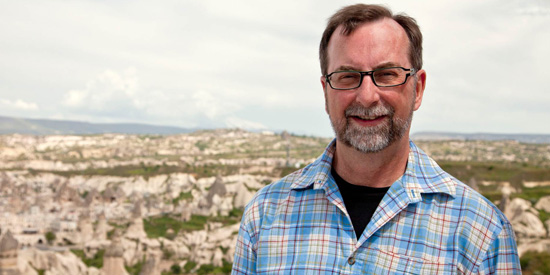 Donor Profile: Archie Platt
How did you first learn about Soulpepper/What is your first memory of Soulpepper?
I found Soulpepper on the National Ballet of Canada website.  When I accessed Soulpepper's website, the breadth of the theatre and the concerts Soulpepper offered impressed me most.  My first memory of Soulpepper was my attendance at The Secret Chord:  A Leonard Cohen Experience.  The artists delivered an outstanding performance.  The intimacy of the Young Centre for the Performing Arts as a venue for performance enhanced the artists' delivery of Leonard Cohen's songs that evening.  I enjoyed that concert so much that I am attending the concert again at Soulpepper in July!
What inspires you to support Soulpepper?
I want to support an artist's passion for performance.  I want to continue to have Soulpepper produce outstanding theatre and concerts.
What would you tell someone who is thinking about giving to Soulpepper?  And, why do you think the arts should be a priority for philanthropy?
The arts contribute to the fabric and the texture of this city, this province and this country.  It is for this reason that I am contributing to Soulpepper.
Where do you see Soulpepper in 10 years?
I see Soulpepper continuing to deliver the wide breadth of theatre and concert performances.  I see Soulpepper continuing to reach out to the community and to mentor the next generation of artists.  I see Soulpepper as a place where an artist can express themselves and have their voice heard.
---
The views and opinions expressed in the articles are those of the author and do not necessarily reflect those of the organization.