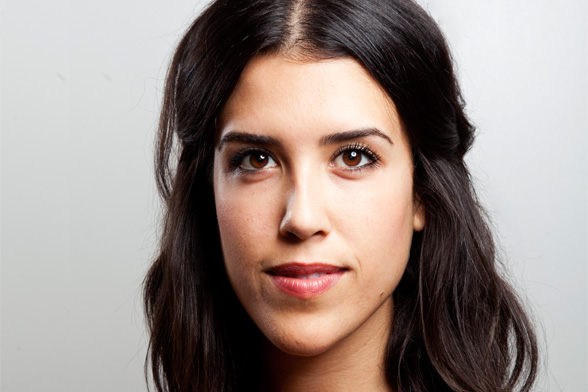 "I'm practicing to truly take in every moment…" Academy Blog by Nicole Power
As September comes to a close, it is really hard to believe that we are half way done our Academy journey. We all often reflect back to our callback in April of 2016 and how the excitement we felt that weekend really hasn't gone away. We've gone through a lot and grown so close as an ensemble.
This summer I got the opportunity to visit NYC and witness "Soulpepper on 42nd Street" at The Pershing Square Signature Center. I got to catch up with all of the artists and see Spoon River, Of Human Bondage, and Kim's Convenience. It was so exciting to sit in an audience of New Yorkers and listen to them chat about how moved and inspired they were by the work Soulpepper was doing. I met one woman who was seeing Of Human Bondage for the third time!
When the Soulpepper family returned from NYC, we jumped right back into work. We spent six weeks working under the direction of Alan Dilworth, Soulpepper's Associate Artistic Director. We worked on both Anne Carson's Antigone and fellow Academy Member Sina Gilani's adaptation of Iphegenia by Euripides. We took a group trip to Stratford to see Bakkhai and had a talkback with some of the cast.
In Soulpepper on screen news, I'm just finishing up a Cross Canada promotional tour for Kim's Convenience season 2! We went to Vancouver, Calgary, Ottawa, Montreal, and capped it off in my hometown, St. John's, Newfoundland. We spoke with theatre students at my alma mater, Gonzaga High School. I got to chat with them about my journey to Kim's through meeting Albert and joining the Academy and share what we have been working on for the last year.
Moving forward, I'm practicing to truly take in every moment… we are so fortunate to be among Canada's great theatre artists and I'm trying to sponge everything I can. As I walk into the building each day, I pause to acknowledge the opportunity Soulpepper has given us to learn and grow.