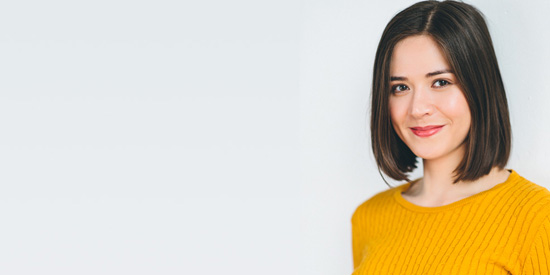 Resident Artist Blog: Courtney Ch'ng Lancaster
Today, a bunch of theatre makers sat in a room together and rehearsed a play—but we didn't recite our lines, or work on the staging.
We're in our second week of rehearsal on Idomeneus, a script by Roland Schimmelpfennig, and directed by Alan Dilworth. Alan never expected, when he started planning to direct this show, that he would also be carrying the weighty responsibility of Acting Artistic Director during such a challenging time at Soulpepper. Despite the many pressures on him right now, what I see him doing, with such commitment, is holding space for the admin and staff and artists in this building to express their anxieties and hopes in this time of change.
So back to how we rehearsed today. We started the day with conversation, first about a scene in our show with sexual content and how we felt about presenting that content. Soon, we were talking more generally, about working in theatre, about safety and art. We talked about the recently cancelled run of Amadeus, and scenes from that play and others that felt dated and misogynistic. A wise colleague offered that the option to not do the scene, to not do the play, needs to be on the table, along with the possibilities of editing or re-contextualizing the scene. I added something I recently heard from a thoughtful facilitator in our community – when looking at all the options of moving forward as an organization, the option of finding a healthy ending to parts, or all of the organization needs to be on the table. Otherwise we're not looking at all the options.
We talked on about the history of Soulpepper. Things that had worked.  Things that went wrong. Harm that had been done.
Our rehearsal continued, and we spoke about our anxieties that we might make others feel unsafe, through our words or actions, and how to create an atmosphere in our rehearsal hall and in our theatre, where people feel able to speak up about something that is harming them. We spoke about race, we shared experiences of being othered, at Soulpepper and elsewhere. We asked questions of each other. We talked about 'calling in', the practice of identifying someone's problematic behavior in a way that invites them to change that behavior, and doing so with patience and compassion. We're going to practice 'calling in'. We talked about the myth of family, how we are first and foremost professional artists contracted by a theatre, with all the rights and limitations that implies, and that family cannot exist without trust, trust that is earned, and consistently re-affirmed.
We talked for hours. We never opened our scripts.
Idomeneus is a unique play. It is an act of collective story telling and re-telling, as the ten actors in the play pass around the words of this Greek myth about a King's failure, tacking on 'what-if's and 'maybe's; rewinding our story and trying again – this time will it be different? Better? Hard to say. But with our shared words, we start, we try, we try again. And that's how we rehearsed today.
---
The views and opinions expressed in this article are those of the author and do not necessarily reflect those of the organization.