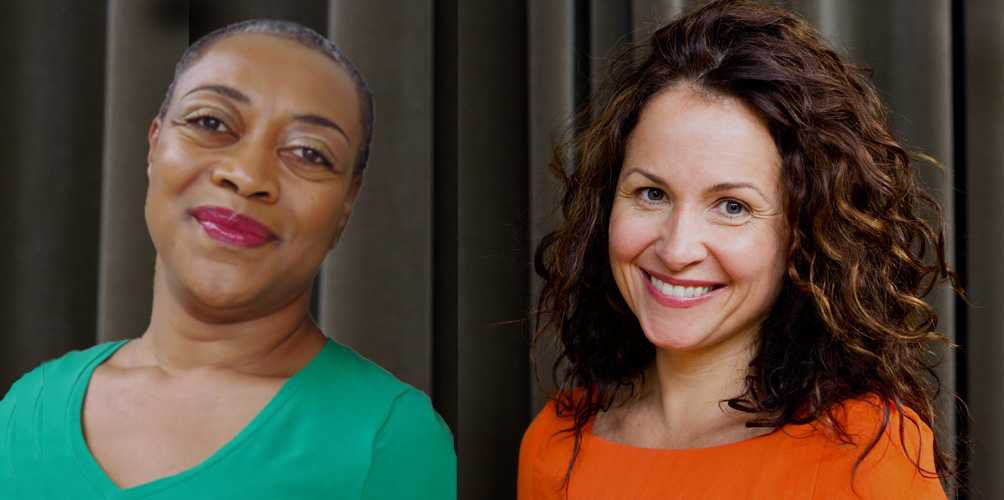 "Sisters are for sharing laughter and wiping tears"
In honour of the powerful bonds of sisterhood and the World Premiere of Sisters later this month (Aug. 23), we asked those in the cast who have sisters to share something about their own. Here is what Karen Robinson and Raquel Duffy shared with us.
Karen Robinson
My great-grandmother had three daughters.  Her youngest, my grandmother Esther, had three daughters.  Esther's youngest, my mother Joy, had three daughters.  I am Joy's youngest.  I have no children.  So many sisters in my maternal lineage, and my particular strand ended with me. Makes me want to hold my sisters that much closer.
Raquel Duffy 
I have two amazing sisters. My sister Tara reminded me of this memory.
When our family moved off Prince Edward Island to Nova Scotia, my little sister started school for the first time. She was incredibly nervous and needed me to walk her to and from school, and also stay with her through recess…for the ENTIRE YEAR. Needless to say, I wasn't happy with this arrangement. I wanted to make friends in our new school, but instead was surrounded by snotty nosed, little children.
One day, as punishment for attempting to talk to a fellow classmate during History, I was forced to stay behind and clean the blackboards. I knew my sister would be waiting so I asked to be released from eraser duty. The teacher refused my request. Ten minutes later, I hear very loud screams coming from outside. Teachers and staff came out of the woodwork and started running outside to help. Yes, the screams were coming from my distraught sister. She was in such a state, I was granted a dismissal from detention. I ran out of the school, feeling horrible that my sister felt that I'd abandoned her. When I saw her, I hugged her tightly and told her I was so sorry and not to worry, I would never leave without her. She said, "Oh, I know that. I just screamed to get you out of detention!"
---
Join us at Sisters, perhaps even with your sister, to reveal the hidden heroism in the everyday life of Ann and Evelina Bunner. Performances run August 23 to September 16.
---
The views and opinions expressed in the articles are those of the author and do not necessarily reflect those of the organization.