Soulpepper Perspectives: Daniel Krmpotic, Academy Member
I have been given the opportunity to write this blog post after the completion of my journey with Sixth Soulpepper Academy. A reflection I am thankful for.
To begin at the beginning, back in November of 2020; I am staring at my computer screen, in the lonely digital waiting room of Zoom, about to have my final entry-interview into the Academy. My left leg is gently shaking, as it always does when I am nervous, my pre-planned responses pre-planned and all ready to go, listing my achievements, credentials & non-existent weaknesses.
The interview begins, it's going well until veteran actor Gregory Prest suddenly asks me "What is your experience in decolonizing theatre?"… I am agape. This was not one of the usual questions, and as I will quickly come to learn over the coming months, credentials and prestige, is not what the Academy is about. I answered honestly, saying I have little too truthfully no experience in decolonizing theatre and have spent much of my life in my bubble, but that I do wish to learn. And thus, my journey with the Soulpepper Academy began.
Five of us Academy members were chosen: Liz Der, Sam Brown, Ahmed Moneka, Natasha Adiyana Morris and myself and on March 15th, the Sixth Soulpepper Academy had begun.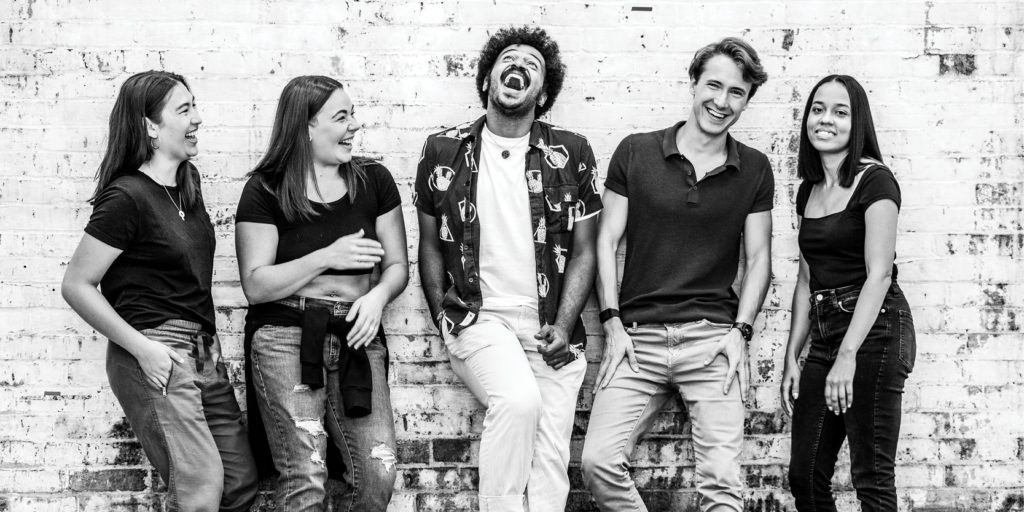 In Term 1: each artist was encouraged to create a BioMyth Monodrama and "Tell our own story." From immigration to ancestry, heritage to parentage – each of us had to dig deeper than we ever thought we could and find our own story. Caringly supervised by Djanet Sears and d'bi anitafrika.
Term 2: dealt with the creation of "site-specific" piece – a shift from the introspective work into an investigation of our community at large; its past, present & future.
Term 3: dealt with adaptation, tasking us to create and perform a new work based on the writings of old. After six weeks of writing with Guillermo Verdecchia, it was a great honour indeed to be the first live performance on the Soulpepper stage after eighteen months of darkness.
Term 4: brought us back to the beginning. The staging of our Term 1 solo writings, directed by Weyni Mengesha. A rigorous, painfully personal and rewarding process.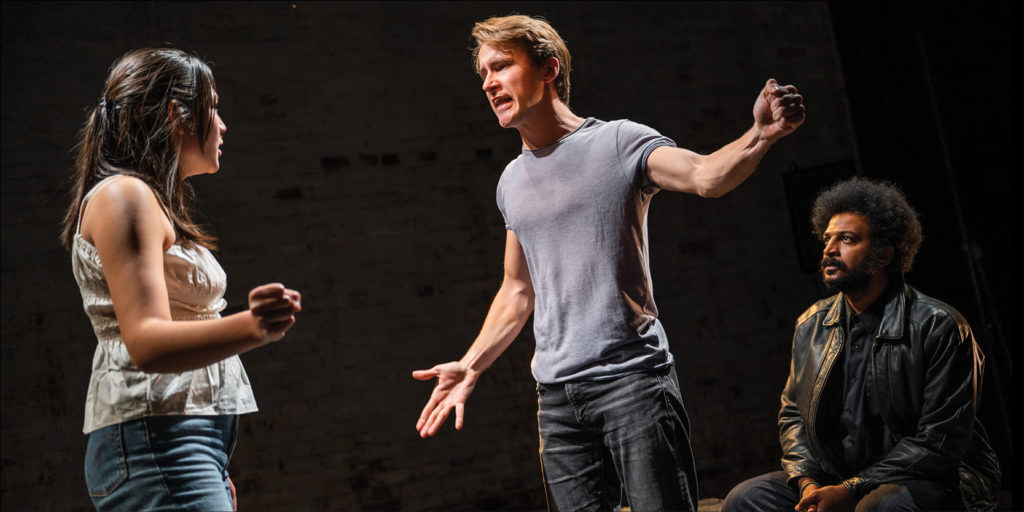 Finally, our final showcase occurred at 7 pm on November 20th, followed immediately afterwards by a graduation ceremony and reception.
In truth, this was not the largest or most opulent gala I have ever seen, but opulence does not a memory make. This farewell was one of the most touching experiences and personal moments I will carry with me for a long long time. Thank you all, for creating this memory of deep togetherness.
Looking back on it all, I ask myself what did I receive within the program vs what did I imagine I would receive? And I realize that there is no magical course, no program, no special acting technique or methodology that will revolutionize the world of theatre. It is us. It is the daily check-ins. The moments in between. The Soulpepper Academy's greatest strength is not in its programming but in its people. In the artists, it brings together. The artists and faculty – all coming together from different corners of the world, having lived through various successes and traumas – all coming together in an attempt to create something wildly new & beautiful, is the joy of The Academy.
The Academy cares not for our past credentials and achievements. It does not desire to teach us a skill but to have us learn from ourselves and grow from each other.
To be able to call people I otherwise never would have dreamed of collaborating with – my friends – this is the Soulpepper Academy.
For all this – I thank you.
275 days later, our journey ends.
To the Seventh Academy, may you have an equally wonderful time (with a little less Zoom).
—Daniel Krmpotic.
All photos by: Dahlia Katz