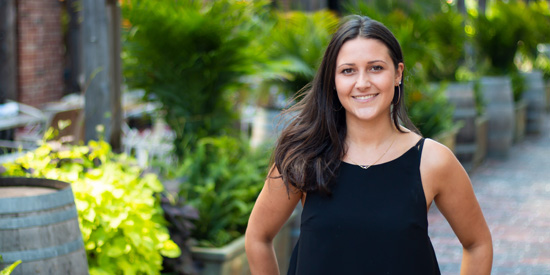 Staff Profile: Myles Garland, Development Intern
What is your job title?
I am the Development Intern here at Soulpepper.
What does your role entail?
As an intern, my role here is to help out wherever I can! More specifically, my role entails assisting with administrative support, donor stewardship, marketing research, and event logistics and planning within the development department.
Describe a bit about the teams you work with?
I work closely with all members of the development team. Since starting here a month ago, I have spent the most time working with Brandon, Erin, and Angela, focusing on day to day operations including administrative support, thanking donors, and development research efforts. I also work with Mary, Director of Development, and Kathy, Associate Director of Development, on donor stewardship, reports, and some early stage event planning for upcoming Soulpepper events. I also work intermittently with the Marketing and Communications team, helping Brad, Milusha, Jason, and Michael with projects ranging from community outreach initiatives to miscellaneous marketing research tasks and archiving. I have also had the opportunity to sit down with Tania, and Chris, and will be helping out in various areas of the producing department within the weeks to come.
What are you most enjoying learning/working on while you're here?
It's extremely rewarding to be able to work within multiple different departments with their ongoing work and initiatives. I enjoy being able to see how they operate and overlap and learn how departments fit into one another. I also love working in an office that involves such a dynamic and stimulating work environment. Whether a day involves the option to participate in a professional development workshop, sit in on an arts management seminar, or get a sneak-peak at an upcoming production, there are always opportunities to learn more about non-profit management and what goes on behind the scenes. It's also great to work within such a vibrant artistic community; I love feeling inspired by working with people who are so passionate about what they do.
What is something we would be surprised to know about you?
I love sharks! I spent a month doing volunteer field research in South Africa for marine conservation a couple years ago where I got to see and study great white sharks in the wild almost every day. I definitely wouldn't dive into the water with them, but I love them from afar and you can probably find me watching shark documentaries in my spare time.
---
The views and opinions expressed in the articles are those of the author and do not necessarily reflect those of the organization.