Soulpepper offers FREE interactive theatre programs for 16-19 year olds throughout the year, including artist-led workshops, spring and summer intensives, and opportunities to engage with performances on our stages. Programs require an interest in theatre, but no experience or training is needed.
---
PAST EVENT: CURTAIN UP ONLINE
Soulpepper is excited to announce a series of virtual theatre workshops that you can do from the comfort of your own home! Workshops run for an hour, and will be hosted through Zoom. Stay tuned after for a live demonstration of the skills you learned, plus a Q&A session with the artist. Multiple Junior (ages 8-13) and Senior (ages 14-20) workshops are available!
There is NO EXPERIENCE REQUIRED for any workshop and they are absolutely FREE! Sign-up for any or all of the workshops.
Curtain Up Online is generously supported by Canada Life

---
CITY YOUTH ACADEMY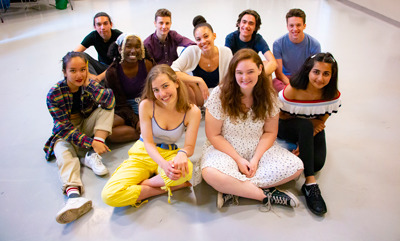 With the evolution of the COVID-19 situation worldwide, and to help slow the spread of this virus, Soulpepper has made the difficult decision to cancel the 2020 City Youth Academy. Ensuring the health and wellbeing of our youth, guests, staff and artists is always our top priority. Thank you for your interest in this program and, if you have any questions, please feel free to contact our education department at education@soulpepper.ca.
---
This six-week program offers ten young people (ages 16-19) from across Ontario performance training led by Soulpepper Artists. Participants engage in rigorous performance training and artistic development as integrated members of the company. Projects have included include: scene study; creation; training in movement, voice, ensemble, writing, and more. Each City Youth Academy Artist will be paired with a Soulpepper Mentor. This program is designed to inspire personal creativity, artistic discipline, and to support young artists in the development of their artistic practice.
GENEROUSLY SUPPORTED BY

---
MARCH BREAK PROGRAM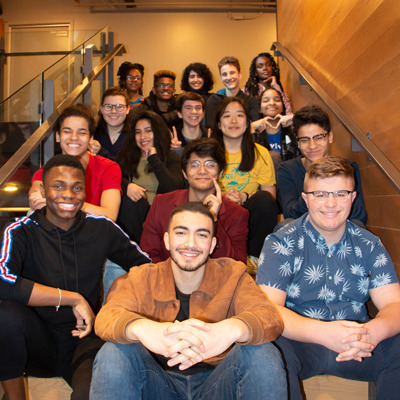 The March Break Program has been suspended in efforts to combat the spread of COVID-19.
Participants have been contacted directly. If you have questions, please feel free to contact our education department at education@soulpepper.ca.
We are truly heartbroken at the loss of this program and thank all the youth who put so much effort into applying, and the staff and artists who planned an amazing week.
---
The March Break Program invites youth from across the GTA to work together with Soulpepper artists over six days of their March Break week to develop creative ideas and their performance skills. The program is for youth ages 16-19 who are interested in creative exploration and collaboration.
---
CURTAIN UP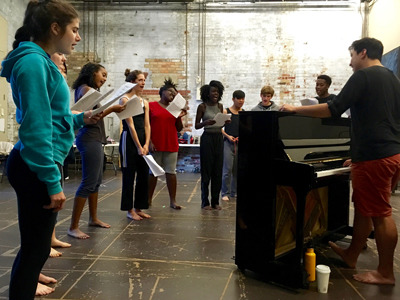 Participants attend a series of workshops led by professionals from a variety of theatrical disciplines. Included in the program is a ticket to attend a Mainstage Production or Concert to see the work in action. Apply to the session! The program is FREE and Soulpepper provides a $20 cash allowance per day to each participant for lunch and transportation costs.
THE APPLICATION FOR THE CURTAIN UP PROGRAM IS NOW CLOSED.

GENEROUSLY SUPPORTED BY
---
ALUMNI PROGRAMMING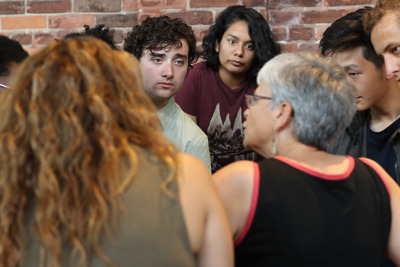 Education program Alumni remain connected and engaged with staff, artists, and administrators through ongoing programs, workshops, masterclasses and panels.

Alumni Programming will be announced soon.