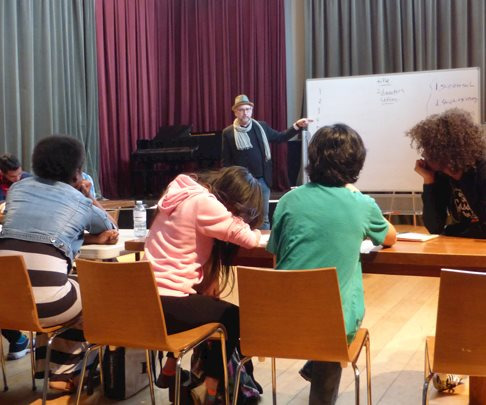 ESL IN-THE-SCHOOLS PROGRAM

The ESL In-The-Schools Program supports English Language Learners (ELLs) with language acquisition, communicative confidence and cultural adjustment through creative performing arts experiences in the classroom, encouraging community building and collaboration in school and the greater Toronto community.
Supports community partnership opportunities in Toronto high schools
Helps address the literacy needs of ELL students in a fun and engaging way
Provides quality arts experiences that offer enhanced opportunities for social interaction and language feedback
Enriches the academic, social and cultural experiences of newcomer youth
Celebrates inclusive and diverse communities in schools and in the city.
The Soulpepper ESL In-The-Schools Program is generously supported by TD Securities Underwriting Hope Fund.