A message from Vanessa Morgan & Soulpepper's Board of Directors
The Board of Directors would like to acknowledge and thank Emma Stenning who has decided to return to the UK at the end of her [three year] contract. She, along with Weyni Mengesha, joined the company at a time of turmoil, together developed a brilliant strategic plan and were just beginning to execute it when COVID-19 hit. Soulpepper continues to make significant progress in achieving its goals and is looking toward an exciting future, due in large part to Emma's leadership and enthusiasm. While we are sad to see her go, we wish her all the best and know she'll be rooting for Soulpepper from across the pond.
The board has engaged Searchlight Partners to assist in our search for her successor.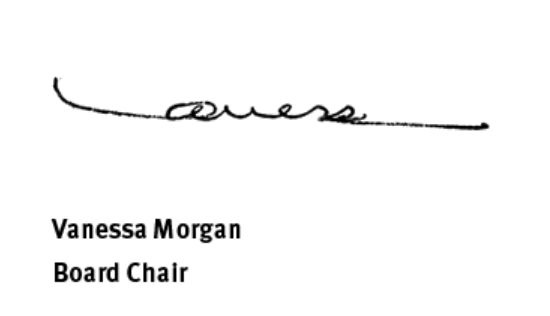 ---
A MESSAGE from EMMA STENNING
I have had a wonderful three years at Soulpepper. Despite the obvious challenges of COVID-19, I am truly proud of the Company that we have become; one that is committed to radical inclusion and environmental sustainability, and the development, support, and celebration of Canadian artists and voices.
I am sad to leave such a committed team of colleagues, board members, and creatives, and am ever thankful for the way that I was welcomed to Toronto's incredible cultural community. I shall miss it a great deal!
The next few years promise great things. I wish the company every success, and look forward to visiting in the future.