Family Festival 2023
Take off your mittens, grab a hot chocolate, and warm up with Soulpepper Theatre this holiday season. There's something for everyone at Soulpepper's Family Festival, making its comeback this year with two incredible shows and a venue full of family fun!
Running from December 12 to 31, Family Festival programming will include the return of Bad Hats Theatre's multiple Dora Award-winning, smash hit family musical Alice in Wonderland. And once the kids are tucked in for the night, adults can toast to the world premiere of On A Night Like This, a new concert experience created by Beau Dixon featuring a merry mashup of classic carols and pop hits.
Soulpepper will also be the perfect place to warm up and recharge during the Distillery Historic District's magical Winter Village. The atrium will be decked out in holiday décor with a cozy fireside vibe, perfect for you to settle in with a cup of our famous hot chocolate (or a Bailey's Irish Coffee special for adults!) and hearty samosa chaat from the Stage Door Café. There will also be free activities for kids to enjoy, your favourite holiday movies playing all day, and much more!
---
MAINSTAGE SHOWS
Bad Hats' Alice in Wonderland
Adapted by Fiona Sauder
Music by Landon Doak and Victor Pokinko with Dramaturgy by Matt Pilipiak
The smash-hit family musical returns this Holiday season! Bad Hats Theatre's contemporary spin on Wonderland takes us down the rabbit hole with Alice, a girl with a lot of questions. Get 'curiouser and curiouser' with a musical reimagining of the classic tale that has captured hearts for generations.
Winner of 6 Dora Awards Including Outstanding Musical Theatre Production & Outstanding New Musical!
Bad Hats' Alice in Wonderland runs from December 12 to 31, 2023.
On A Night Like This
Created by Beau Dixon
Co-created by Mike Ross and Frank Cox-O'Connell
Beau Dixon and a group of Soulpepper regulars would love to add some rum to your eggnog this December with a concert experience like no other. Creating a merry mashup of classic carols and rock and pop hits, this enchanting and entrancing exploration of songs and stories will walk you through a winter wonderland...and then some.
Let our group of world-class artists introduce you to your new festive faves!
On A Night Like This runs December 20 to 31, 2023.
---
More holiday offerings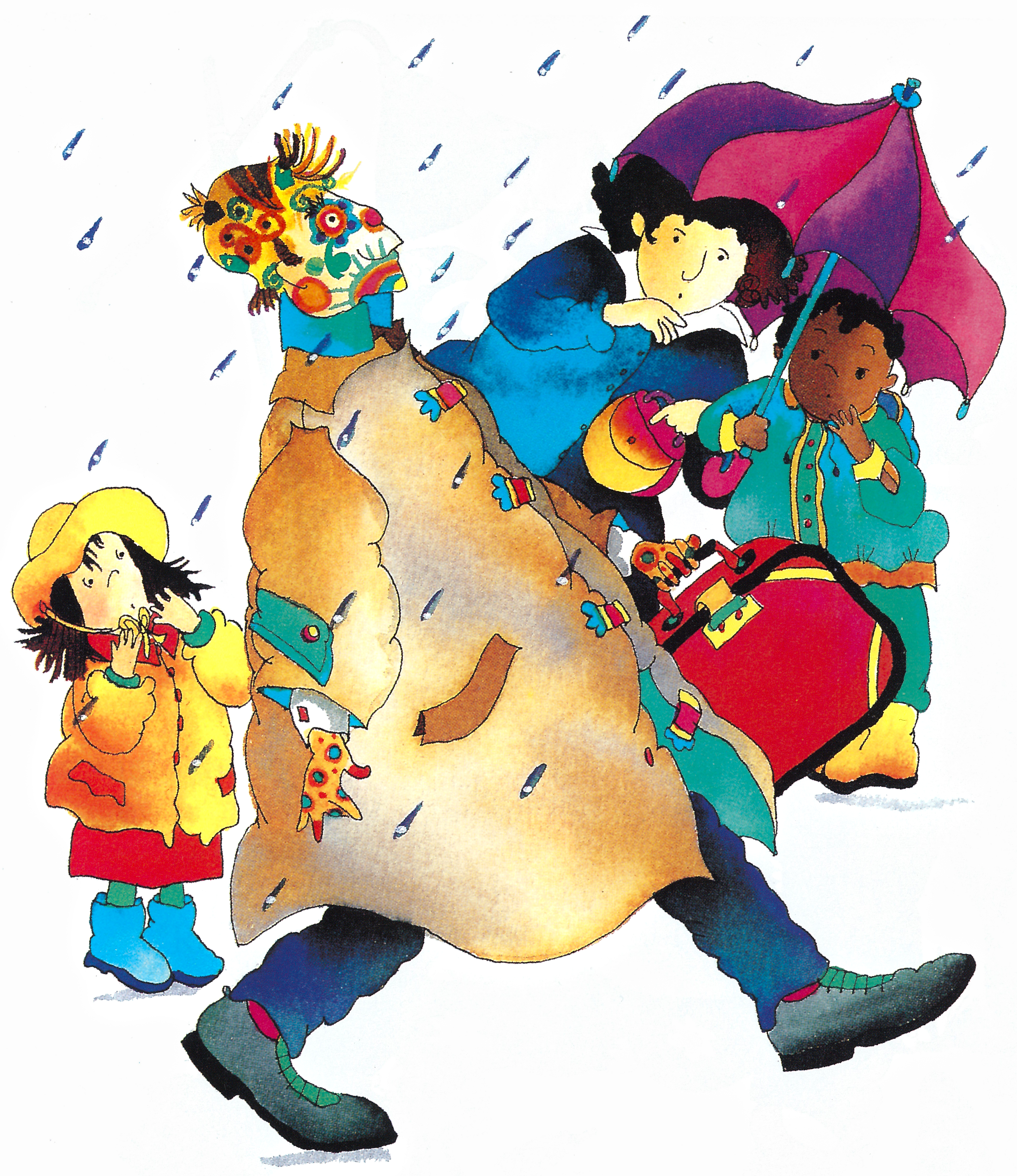 Carnival of Munsch
Based on the stories of Robert Munsch
Devised by Christel Bartelse and the Second Year Class of George Brown Theatre School
George Brown's 36th children's show returns to the much-loved world of Robert Munsch. The author of over 45 books, Munsch's knack for making young people smile, giggle, and want to read his stories over and over again, has made him Canada's best-selling author. A fun and energy-filled hour of story, music, and dance with many of Munsch's most popular stories!
Carnival of Munsch runs November 29-December 9, with Open to the Public shows on Dec 2, 8 & 9.
Illustration from Purple Green and Yellow, copyright © 1992 by Helene Desputeaux.
Box Office: Tickets can be purchased for the events at Soulpepper online or by emailing the Box Office at boxoffice@youngcentre.ca.
Venue: In-person performances and family programming will take place at Soulpepper's home in the Young Centre for the Performing Arts.