CURTAIN UP FALL PROGRAMMING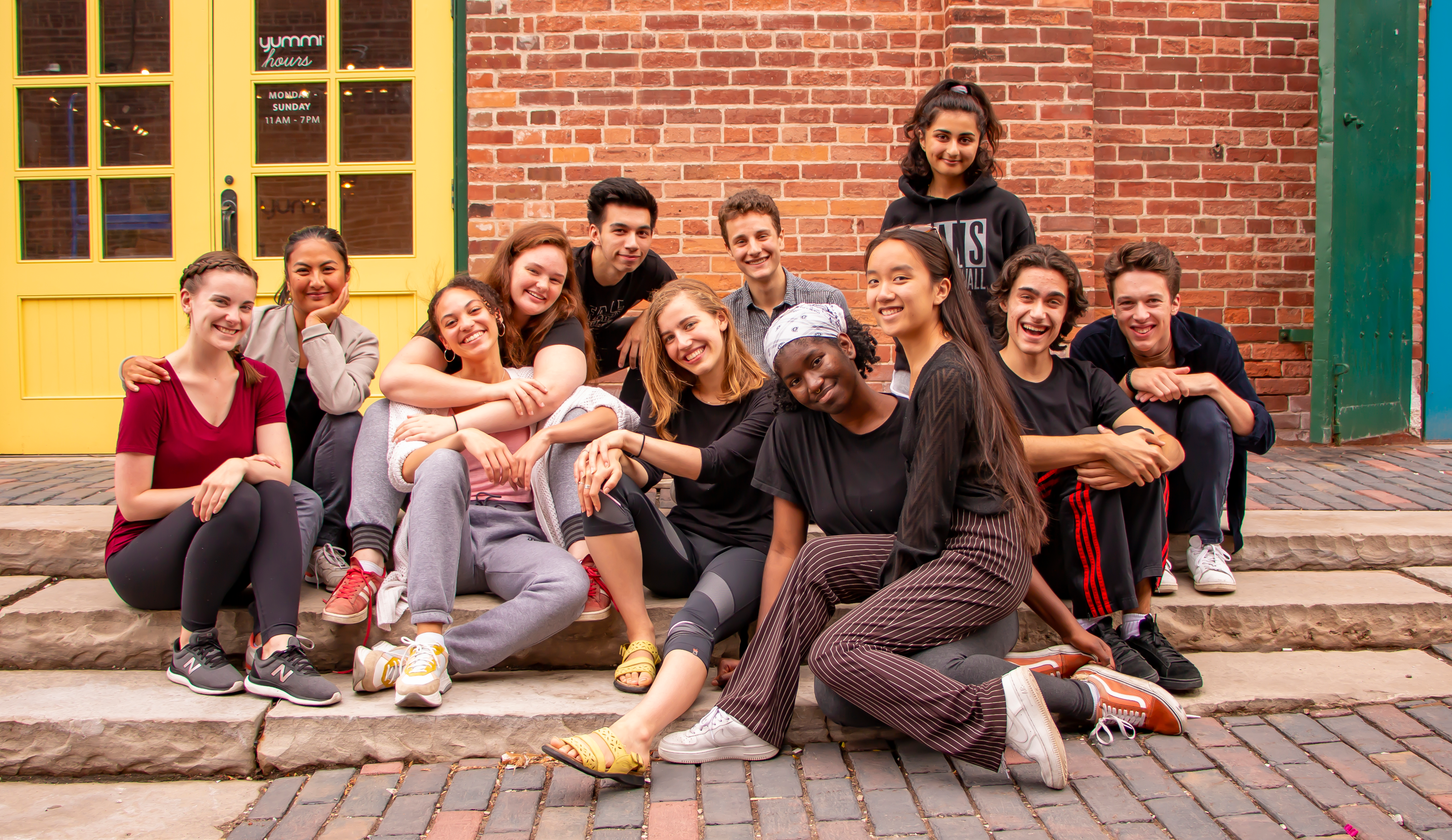 Get in touch with your inner creativity and collaborate with group! Participants in the Curtain Up program will learn how to write their own songs (even without any previous music experience!) and explore a given theme using elements of devised theatre to collectively create an original piece, with Soulpepper Artist Instructors Lena Maripuu and James Smith.
Note: We anticipate being able to hold in-person sessions for the Curtain Up Fall Program, however, we will follow Public Health guidelines and offer these sessions virtually if required. Proof of full vaccination against COVID-19 is a prerequisite for participation in any in-person programming at Soulpepper.
PROGRAM DETAILS
We are looking for participants for Soulpepper's Curtain Up program who:
Are between the ages 14-19

Are interested in exploring the performing arts in-person at Soulpepper Theatre with a small group

Want to participate in hands-on workshops with Soulpepper Artist Educators

Are interested in watching, creating and discussing theatre
No experience necessary!
If you need assistance or require accommodations during the application or selection process, we will work with you to address your needs. Information related to accommodations will be confidential.
PROGRAM COST
FREE! There is no cost to apply or participate.
PROGRAM SCHEDULE
Day 1 - Saturday, October 8 - 10:00 am - 5:00 pm
Day 2 - Sunday, October 9 - 10:00 am - 5:00 pm
Day 3 - Saturday, October 16 - 10:00 am - 5:00 pm
Day 4 - Sunday, October 17 - 10:00 am - 5:00 pm
APPLICATION DEADLINE
Sunday, October 2 at 11:59 PM
If you have questions, please contact the Soulpepper Education Department at education@soulpepper.ca
---
1. Make a plan and be prepared: plan what you want to say and perform.
2. Make sure we can see and hear you:
Speak clearly and audibly
Make sure we can see you (set up in a place where the light isn't behind you)
Be imaginative when presenting/performing your creative text
3. The equipment is not the important part: use a phone, a camcorder, a webcam or anything that you have access to. (Digital cameras are available for use at certain Toronto Public Library branches.)
Sign into your YouTube Account or create one for free by visiting www.youtube.com
Upload your video and when given the option to upload the video as Public, Private or Unlisted, choose

UNLISTED*
Send us the link to your unlisted video when submitting your application
*Unlisted means that only the person who you have sent the link to can view your video. An unlisted video will not appear in any of YouTube's public spaces (such as search results, your channel, or the browse page).
---
This program is generously supported by Canada Life. Public Support from Ontario Arts Council, Toronto Arts Council, Canada Council for the Arts.
---
REBROADCAST: CURTAIN UP WORKSHOPS
Soulpepper is excited to about the series of virtual theatre workshops that you can do from the comfort of your own home! Take a moment to dig into the incredible Curtain Up workshops below with artist educators Paula Wing (Sr. Workshop), Augusto Bitter (Sr. Workshop), Jennifer Villaverde (Jr. Workshop) Breanne Tice (Jr. Workshop), and Kevin Chiao (Sr. Workshop).
---
Sign up for more news from our Education department: